Board of Directors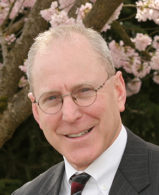 David Riback
David A. Riback has been a successful financial planner for more than 25 years. He provides a broad range of investment solutions to enhance and preserve wealth for his clients. David works with individuals, business owners and key executives to develop strategies in the retirement, investment allocations, wealth management, and business succession planning, among others.
David's integrity and commitment to client service has led to recognition from his industry and peers that includes being named one of the Top 20 Vera Vest Planners Nationally, a Million Dollar Round Table Member, and the W. Kelly Growth Award Recipient. He is also a Top 5 Graduate of the MMLISI Career School and a MML Promising Producer Group Graduate.
David is  a member of the Society of Financial Services Professionals, as well as the National Association of Insurance & Financial Advisors. David is also a member of Fellowship of Companies For Christ International, is a co-founder of Second Chance Ministries, and is studying to become a Chartered Financial Consultant (ChFC) and a volunteer at Night Strike.
David resides in Portland, Oregon with his two children.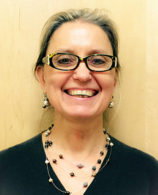 Alison Bahr
Dr. Alison Bahr is a medical internist who works as hospitalist for a longterm acute care hospital in Portland. Previously Dr. Bahr served as a primary care physician at the Kaiser Permanente Gateway Clinic. Dr. Bahr received her BA and MA Comparative Literature from UCLA, then moved to San Francisco where she served as a workers compensation specialist and as a caregiver volunteer for the Zen Hospice project.
Her experience with injury prevention, as well as evaluation and preservation of functional status, formed a natural segue to her eventual decision to study medicine, for which she came to OHSU in Portland in 2000. Dr. Bahr also performs inpatient medicine as a hospitalist, and previously supported a home-care practice. As a physician and a person, Dr. Bahr supports policies that allow people to live out their at lives at home, and sees the Village movement as a critically important piece of the aging in place puzzle.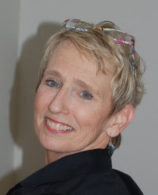 Becky Crew
"Housing is a recurring theme in Becky's resume'. She began managing a large apartment community in the 80's and by 1990 became the Director of Property Management for REACH Community Development, Inc., a non-profit in Portland that provides affordable housing for families and individuals. During her 19 year tenure her team of 25 plus, not only housed people in need, but also maintained their homes at a high standard, providing an optimum quality of life and, more importantly, creating much needed stability for the residents.
Following a brief sabbatical after leaving REACH, Becky worked for The Springs at Carman Oaks, a Senior Living Community in the capacity of Director of Marketing, helping retirees embrace downsizing and move to an environment that provided all the accouterments of luxury living, without all the chores. Her interaction with prospective residents was enlightening, as she began to realize that the optimal place for aging for most of us, is in our homes that we love and know so well.
Since 2014, Becky has been an Oregon Real Estate Broker, still providing housing; a smooth transition and a good fit as is her involvement with VNW! The core values held by the organization are shared by her, and she is excited about being a part of this grass roots yet, progressive mission."
Nancy Doty
Nancy Doty's background in nursing, guardianship and conservatorship, and care coordination has led her to a natural fit at Villages NW. She previously served as Deputy Public Guardian for Multnomah County, and is a Founding Member of the Guardian/Conservator Association of Oregon and the President of Nancy Doty, Inc. Nancy has also been involved in Third World women's health care issues with Dining for Women, and served on the Boards of the Reed College Women's Committee (women seeking college education through non-traditional paths),  and Women's Care Foundation (with a focus on health, safety, and skills training for women in the Portland Metro area). Nancy was also instrumental in launching Garden Partners, offering gardening opportunities for persons in long term care facilities.

.
Jurie Lewis

Jurie Lewis, MRED is an Oregon licensed real estate agent and developer helping people buy and sell property.  Development mission is to create sustainable places.
.
.
.
.

.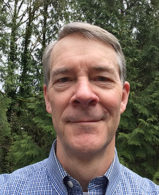 Charlie Meyer
Charlie served as a City and County Manager for nearly 40 years in several local governments in New York, Minnesota, Virginia and Arizona.  He was responsible for overseeing the full range of services that cities and counties provide as well as managing the people and finances to provide them.   The experience solving community problems and capturing opportunities has helped him to understand the balance that is necessary to deliver programs that are informed by the people who will use them with the energy of volunteers and nonprofit organizations resources and the authority and resources of government agencies to produce sustainable and meaningful change in people's lives.
Now retired and recently moved to Portland, Charlie is seeking to use that experience to advance an important cause.
.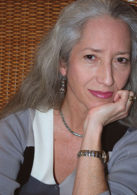 Rachel Mohlere
Licensed in 2004 as an Oregon Real Estate Broker, Rachel rarely lists properties, choosing instead as an educator, advocate, referral source and  team leader for older adult homeowners and their families.  She is a Seniors Real Estate Specialist and a 2009 Distinguished Service Award  Winner from Senior Advisory Real Estate Committee; as well as a Certified Eco Broker and a Certified "At Home With Diversity"  Specialist.
On the Villages NW Board,  Rachel champions the ALAND (Aligning Lifespan and Neighborhood Development) project and brings her special  passion for how we can transform our dwellings and neighborhoods to fit our increased lifespans and promote healthy inter-dependency to the team.  She is also one of the founding members of the Eastside Village PDX project.
…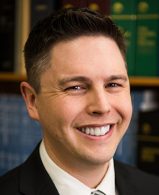 Michael Rose

Michael Rose is an Elder law Attorney based in Lake Oswego.  His practice is focused on helping clients through the retirement years. He earned his Juris Doctor degree from Willamette University College of Law and his undergraduate degree from Brigham Young University.  Before going back to school, Michael was a contractor doing projects in Eugene, Oregon, and San Diego, California.
Michael comes from a long line of Oregonians who helped to settle the Mid-Willamette valley. He is a husband and father of two.
In addition to his role on the board of directors of Villages Northwest Michael currently sits on the board of directors for the Marion Polk Medical Foundation, and the Alzheimer's Network of Oregon.
A summer job in the Volunteer Services office at OHSU led Lyn Trainer to a career in nonprofits at Doernbecher Children's Hospital Foundation and several professional associations. One of the first employees hired when Doernbecher resurrected its community-based fundraising activities after a 50-year hiatus, she was privileged to be part of the team that built the new hospital which opened in 1998. Lyn continues to be an active Doernbecher volunteer through the Kiwanis Doernbecher Children's Cancer Program and Friends of Doernbecher. She is also a member of the Board of Directors of the Oregon Chapter of the Lewis & Clark Trail Heritage Foundation.
Lyn was excited to "discover" Villages NW in 2015 as she was looking for a way to expand the options for older adults to retain their independence and autonomy. Her interest in this area has been steadily increasing since a relative had a series of falls that resulted in cycles of hospitalization, convalescent care, assisted care and back to an apartment.  Additional experiences with other family members have only fueled its importance.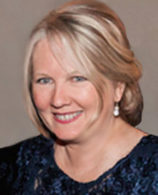 Diana Zapata
While caring for her own parents, Diana found herself immersed in important and complex issues facing our senior communities. Certified in 2014 as an Aging in Place Specialist (CAPS), Diana is the owner of an interior design business focused on developing creative solutions for successfully Aging in Place.
Diana earned her BA in Design and Visual Communications from California State University, Chico. The first ten years of her career began in Southern California. She worked with clients from Walt Disney Imagineering, to the LA Olympic Organizing Committee. After her family moved to Portland, she chaired a non-profit 501(c)(3) Foundation Board, led fundraisers and served on site council. She also coordinated many dance recitals, trips, and endless events while her daughters were in school. Now Diana is honored to serve as a volunteer Board Member for Villages NW, work which perfectly fits into her Aging in Place mission. Diana lives in SW Portland with her husband after downsizing from their family home of 22 years.