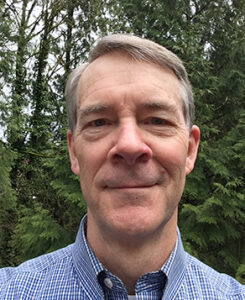 A Letter from the VNW President – Charlie Meyer
Retirement can open a world of options. For me, it opened the ability to serve the worthy cause of helping people who choose to remain in their own homes.
I began to volunteer with River West, doing yard work and home repairs. And while I still enjoy doing these things, destiny took me somewhere else: the exponential growth of our Villages NW Hub has created needs to which I have turned my attention.
While I'm a fair yard work and a home repair guy, I am also professionally trained and have 40 years' experience in managing city and county governments as well as a mix of involvement with non-profit organizations and community initiatives. In addition to overseeing all the business and service operations of cities and counties, I have overseen nursing homes, home healthcare, senior citizen programs, housing programs, and a wide range of community-based volunteer service programs. This broad base of experience and the related working partnerships led me to the conclusion that Villages NW was the right idea at the right time.
Having served for a year on the Board of Directors for Villages NW, I've had the opportunity to help guide the professional human resources policy and procedures, and as interim Treasurer, to be instrumental in the transition of our financial operations. We have moved away from one individual with an untenable workload to an organized and distributed workload with a highly capable staff of volunteers.
At this time, I am honored to serve as President of the Board of Villages NW. Our primary focus is on supporting our individual Villages and, in turn, our members as we help them achieve the goal of maintaining the quality of life they seek. To that end, the Board has decided the minutes of their meetings will be distributed to the Village leaders, and our meetings will be open to any Village leaders who wish to attend. We have begun to reformat the Circle of Representatives to elicit an open discussion of relevant topics. And we promote the idea that the Board is committed to serving the Villages to help them grow, develop, and sustain the services to their members.
We can and will be doing this as partners.
Charlie Meyer