Board of Directors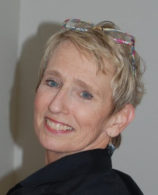 Becky Crew
"Housing is a recurring theme in Becky's resume'. She began managing a large apartment community in the 80's and by 1990 became the Director of Property Management for REACH Community Development, Inc., a non-profit in Portland that provides affordable housing for families and individuals. During her 19 year tenure her team of 25 plus, not only housed people in need, but also maintained their homes at a high standard, providing an optimum quality of life and, more importantly, creating much needed stability for the residents.
Following a brief sabbatical after leaving REACH, Becky worked for The Springs at Carman Oaks, a Senior Living Community in the capacity of Director of Marketing, helping retirees embrace downsizing and move to an environment that provided all the accouterments of luxury living, without all the chores. Her interaction with prospective residents was enlightening, as she began to realize that the optimal place for aging for most of us, is in our homes that we love and know so well.
Since 2014, Becky has been an Oregon Real Estate Broker, still providing housing; a smooth transition and a good fit as is her involvement with VNW! The core values held by the organization are shared by her, and she is excited about being a part of this grass roots yet, progressive mission."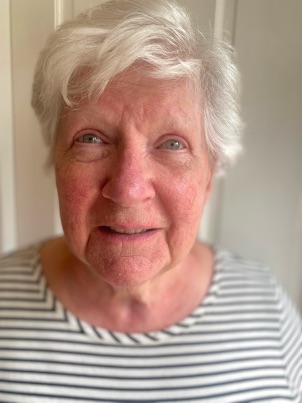 Jin Darney
Jin joins the Board after several years and after wearing many hats at Eastside Village. After retirement (and after many years of commuting to her job as faculty and administrator at The Evergreen State College in Olympia), Jin became a founding member and early volunteer office manager, well versed in the day-to-day operations of Eastside Village. Although Eastside Village now has a part time paid office manager, Jin remains an active volunteer both in and out of the office. She dedicates one day a week in the office, documenting transportation details and helping as needed.
A Portlander since 1978, Jin has 3 daughters and 7 grandchildren and a husband who is also very active in Eastside Village. Meeting new people is one of the things that Jin especially enjoys about her engagement with Eastside Village.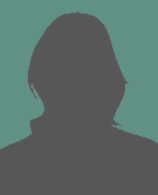 Nancy Doty
Nancy Doty's background in nursing, guardianship and conservatorship, and care coordination has led her to a natural fit at Villages NW. She previously served as Deputy Public Guardian for Multnomah County, and is a Founding Member of the Guardian/Conservator Association of Oregon and the President of Nancy Doty, Inc. Nancy has also been involved in Third World women's health care issues with Dining for Women, and served on the Boards of the Reed College Women's Committee (women seeking college education through non-traditional paths), and Women's Care Foundation (with a focus on health, safety, and skills training for women in the Portland Metro area). Nancy was also instrumental in launching Garden Partners, offering gardening opportunities for persons in long term care facilities.
.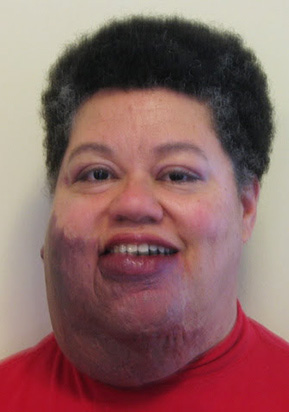 Anjala Ehelebe
Vice President for Leadership Development
Anjala has worked as an Administration Manager for a state agency, an Operations Manager for a neighborhood non-profit and she ran the Oregon State Veterinary Medical Examining Board. She has worked as a financial advisor and has studied many related issues, such as methods of financing retirements and long term care.
She is a neighborhood activist and has served as her neighborhood's Land Use and Transportation chair for years. She helped craft her neighborhood's development plan and has worked to make the best parts of that plan come to fruition. She wrote a book about the history of her neighborhood. She worked as a free-lance journalist, technical writer, public relations writer, and a copy editor.
She became an advocate for people with disabilities when she was an undergraduate at Portland State University, focusing on making the world a more accessible place for people with disabilities. She served on and later chaired the State Rehabilitation Council that sought to make it easier for people with disabilities to find employment. For a decade, she was caregiver part-time or full-time for her late mother, father and husband.
Most recently, Anjala helped bring North Star Village into being, which fulfilled a dream that sparked when she first heard about Beacon Hill Village. She is a member, a volunteer, and served on its Governing Council.
All of these interests and experiences led her to her current service on the board of Villages NW.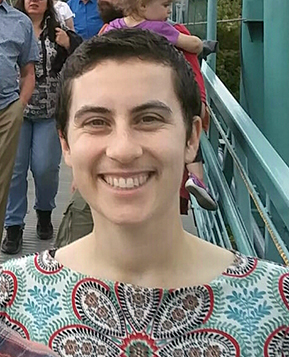 Althea Ender
Althea works as a Community-Clinic Integrator at Kaiser Permanente where she guides the development of regional social needs resources. With a focus on housing, transportation, and legal services, Althea's day job is a perfect dove-tail for work within the Villages construct.
Althea's extensive experience has given her a broad base for understanding the needs of others. Especially important to those who may not be able to advocate for themselves, Althea has worked to assist financial and health care benefit coordination, volunteer support, workers' rights, and as a case monitor for Guardian Partners (guardianships of vulnerable persons who have a surrogate decision-maker). She also holds a law degree from Lewis & Clark Law School.
Jurie Lewis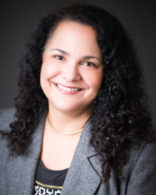 Jurie Lewis, MRED is an Oregon licensed real estate agent and developer helping people buy and sell property. Development mission is to create sustainable places.
.
.


.
.
Sonya Norton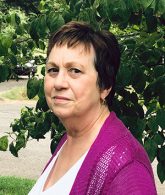 Secretary
Sonya is developing an active volunteer life since retiring. Having time and commitment led her to Villages NW where she helped on our fundraising platform in 2017. The premise of working in a grassroots volunteer organization helping valued seniors age actively in their homes is a way to serve in her community.
She volunteers with Clackamas County's Aging Services Advisory Council with interest in seniors, age-friendly communities and liaison to the county's adult centers including the Milwaukie Center, which provides neighborhood connections. Her interest in her healthcare system led her to service as a member/partner with the Kaiser Sunnyside Hospital Advisory Council where she can continue a voice for seniors in the care system.
Recently Sonya helped establish Rivers East Village one of the Villages NW spoke villages. After two years of public and private outreach as well as providing socialization to Milwaukie-Gladstone seniors this village formally opened March 2020. Sonya serves on the Governing Council, volunteers to lead the social/community building committee and participates with several of the joint villages in marketing and fundraising committees.
As a native Oregonian, she had a busy career in sales management for business and transportation industries. Sonya looks to use experiences from working with a broad base of people and a business degree from Portland State University connecting neighbors to live in, and relate to, their communities.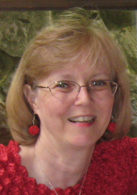 Lyn Trainer
Managing Director
A summer job in the Volunteer Services office at OHSU led Lyn Trainer to a career in nonprofits at Doernbecher Children's Hospital Foundation and several professional associations. One of the first employees hired when Doernbecher resurrected its community-based fundraising activities after a 50-year hiatus, she was privileged to be part of the team that built the new hospital which opened in 1998. Lyn continues to be an active Doernbecher volunteer through the Kiwanis Doernbecher Children's Cancer Program and Friends of Doernbecher. She is also a member of the Board of Directors of the Oregon Chapter of the Lewis & Clark Trail Heritage Foundation.
Lyn was excited to "discover" Villages NW in 2015 as she was looking for a way to expand the options for older adults to retain their independence and autonomy. Her interest in this area has been steadily increasing since a relative had a series of falls that resulted in cycles of hospitalization, convalescent care, assisted care and back to an apartment. Additional experiences with other family members have only fueled its importance.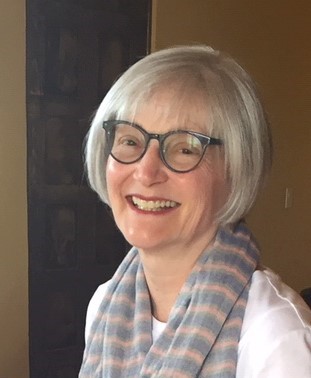 Victoria "Vici" Wolff
Vici spent most of her career in healthcare, as a Certified Medical Practice Executive (CMPE) of specialty practices or Director of Patient Accounts in larger systems such as Legacy and the Oregon Clinic. After soul searching that led to nonprofit work, she was Operations & Database Manager at Friends of the Children and Director of Development Services & Stewardship at Catlin Gabel School; both served her well in advancing her volunteerism goals.
Vici has been on the board of St. Ignatius School Foundation, Beaverton Arts Commission, Oregon Friends of CG Jung, and Senior Advocates for Generational Equity (SAGE). She was a CASA (Court Appointed Special Advocate) and completed Leadership Beaverton, Class of 2015. Vici is a Centurion level Master Recycler, will soon begin Beaverton CERT training and believes deeply in the value of, and need for, meaningful DEI training.
She is currently on the Viva Village Governing Council as well as the Advisory Board of Washington County Dept. of Disability, Aging & Veteran's services. Vici enjoyed the fruits of her career but finds retirement 'work' much more rewarding!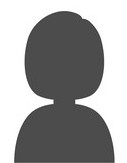 Flavia Youngstrom
Treasurer
Flavia has been working for non-profits almost her entire professional life. In fact, she retired from over 40 years of non-profit work last year. Her most recent position was at Parkview Christian Retirement Center, where she worked for more than 21 years as the Director of Finance. She oversaw a finance team and a $7.5 million bond covenant with the Retirement Center. She lives in the Holgate neighborhood.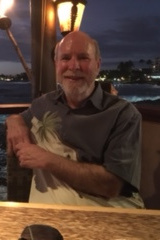 Brian Harrington
Brian Harrington retired in the Summer of 2018 as the Public Employees Retirement System's Assistant Chief Operations Officer after a successful 30 year career with the agency. He was responsible for a staff of 200 people, as well as all benefit calculations and other daily operations. Prior to his public service he was a manager in the financial services field in the private sector. Brian was looking for a volunteer opportunity and discovered Villages NW. He believes his managerial and executive experience can help support other volunteers and advance the goals of helping members to age in the place of their choosing. Brian has two adult sons and resides in the Milwaukie/Gladstone area with Roberta, his wife of 42 years.