VISIONARY LEADERS
100 Women Who Care Clark County
Intel Corporation
Kaiser Permanente
OCF Joseph E. Weston Public Foundation
Oregon City Community Grant Program
ORIGINAL FOUNDERS CIRCLE
Alison K. Bahr, M.D.
The BFF, Inc.
Manuel Cobarrubios
Anne Dale
John Dougherty, Ph.D.
Dick & Pamela Eyde
Megan Johnson
Janet Liu
Rachel Mohlere
Richard Wernick
CURRENT FOUNDERS CIRCLE
100 Women Who Care Portland
Barbara Emily Knudson Charitable Foundation
The BFF, Inc.
Holzman Foundation
Christine and David Vernier
PLATINUM
City of Beaverton Social Services
Hillsboro Community Services
Irvington Community Association
HW and DCH Irwin Foundation
McMenamins Friends and Family Nights
Portland Clinic Foundation
Southwest Neighborhoods Inc.
GOLD
Grant Park Neighborhood Association
Lyft Community Grant Program
Home Instead Senior Care 606
Southminster Presbyterian Church Foundation
SUPPORTER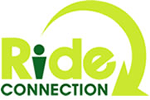 Ride Connection
Ride Connection excels at providing responsive, accessible transportation options for seniors and people with disabilities throughout the Portland metro-area. So when it comes to transportation—the most frequently requested Village service—what better partner and mentor could we ask for?