Local Aging-in-Place Service and Resource Providers
Our area is home to a number of businesses and organizations whose missions align with your goal to age in place. If they offer products, services or resources that will help you stay in your home and they operate with in our Village area, we want you to know about them! Businesses are listed, chronologically, as they were highlighted in our monthly newsletter.
Interested in having your business showcased in our newsletter and on our website? Contact us!
Local Business Highlight: February 2015
Lionheart Healthcare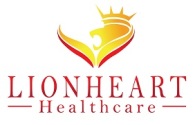 Lionheart Healthcare is a locally owned and operated RN In-Home Care Coordination and Patient Health Care Advocacy company founded in 2014. Lionheart Healthcare offers services for the elderly, chronically ill and disabled.
Lionheart Healthcare services include:
Coordination of clients' in-home care needs (meal preparation, housekeeping, etc.)
Provision of patient health care advocacy (we can explain treatment options and go with clients to physician appointments
Development of personalized health care plans
Medical billing advocacy
Legal resources
Fall risk and home safety assessments
Health care education
Post-hospitalization and chronic illness care coordination
and more.
What is unique about Lionheart Healthcare? Our experienced Registered Nurses (RNs) provide personalized in-home care solutions for individuals, allowing people to age at home with the healthcare support and services that fit their wants and needs. We hire special RNs that truly partner with our clients, one-on-one.
Lionheart Healthcare can assist Villages and their members to live healthier as they age at home with our healthcare coordination services. As new villages launch, we can assist with healthcare training for volunteers and also offer advice and counseling on healthcare policies and partnerships. Future Village members will be able to see that a foundation of health care advocacy and support is available to them in their local Village.
Now accepting new clients throughout Multnomah, Washington, Clackamas and Clark counties.
For more information, contact us by phone at (503) 889-0494 or visit us online at www.lionheartcare.com. We are located at 4531 SE Belmont Street, #204, Portland, OR 97215.