Why Volunteer?
Volunteerism is a cornerstone of the Village model, drawing upon the untapped capacity of people in our communities to support each other. Volunteers provide most of the services, resources, and community activities that will allow Villages to offer a safety net and the peace of mind that make a positive difference in the lives of members.
Some of the benefits of being a volunteer include:
Staying active – physically, mentally and socially
Connecting with others, and feeling part of community
Putting talents, skills and capacities to good use
Paying it forward – knowing that someday each of us may need support too!
All volunteers are required to complete an application, meet with a Volunteer Team representative, pass background and reference checks and attend the necessary training.
Transportation is one of the most requested services. Volunteers who wish to provide rides receive additional training. Villages NW have partners with Portland-area Ride Connection to provide comprehensive instruction for our volunteer drivers. An additional application is required.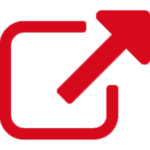 Connect with the Village serving your neighborhood