My, what a busy summer!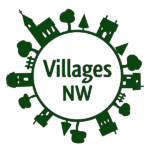 Educational, social, cultural and recreational events sponsored by your local villages are happening all over the Portland-metro area this summer. Get out and be a part of what's going on. Or, if you're new to the Village concept, attend a Village 101 near you.
Meet Village Builder
Ginny Haines

It takes a village to raise a child and it takes a village to keep elder and/or disabled citizens active in the community.
The experience of taking care of elder parents taught me that the conventional structure for aging in our society is lacking in so many ways.   I vowed to find a way to keep the wisdom collected through age a part of our communities, networks and social groups.   Read on…