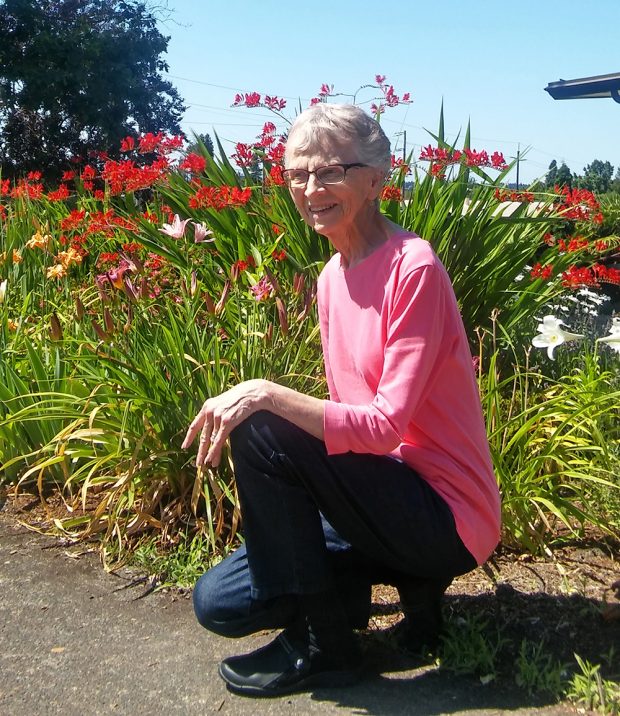 It's the friends I love most about being a Villager. From the women in the crafts group, to their husbands who take me to medical appointments, to those I've met over the phone as a volunteer, I have made many new and dear friends over the past year through my Village involvement. 
I made four new friends at a book salon featuring an Oregon author. Several of the women in the art class are recent widows just like me, and we plan to get together to share our common experiences. I always go to the monthly happy hour and dine out with the "lunch bunch," which is such fun. 
Our Village is really neighbors helping neighbors and it is so needed. Just this morning I spent an hour calling members who don't use email to remind them about the upcoming potluck. And, if they don't drive, I can arrange for someone to pick them up. 
I know only too well how hard it can be to ask for even a little help. But, last fall I realized I needed major surgery and I dreaded the additional load it would put on my son.  So, I sought out the Village, hoping volunteers could relieve him of some of the tasks. 
It was reassuring to know there's always a friend nearby. It meant so much to us both, "Mom, this is great. Being part of the Village gives us more family time together," he told me. 
During my stay in the hospital, I asked a visiting Villager to listen when the attending physician came by to discuss the plan for getting me back on my feet. The doctor was enthusiastic to have her there, since it's hard to remember what is said when you're not feeling well. For me, it was great to have someone who could confirm details of what was discussed.  So many people don't have that kind of support.
Village friends and volunteers far exceeded our expectations. They have done light housekeeping and laundry, computer assistance, yard work, grocery shopping, filling bird feeders, window washing, picking up library books and even replacing smoke alarm batteries.
It's exciting to see the difference our metro area Villages have made in just 2½ years since Eastside Village opened with 30 members. I'm pleased to tell you I am now one of more than 450 members in six Villages, and each member has their own story. Volunteers are organizing more than 50 activities a month and in the first quarter of 2018, Villagers delivered 1,154 services, up from 327 in early 2017. Villages in Vancouver and West Linn/Lake Oswego are currently building community by hosting social activities and will begin delivering services within the next 18 month
Help us keep up the momentum! This Mother's Day please contribute to your local Village in honor of an extraordinary woman in your life: grandmother, mother, daughter, aunt, or niece, or one of the wonderful women who is "family" for you. 
Your donation transforms the lives of elders in our community. I ask you to join me by making an investment in our future.  Your donation of $50 or more will help more Villagers stay in our homes, create space for friendships to grow and provide a way to be part of a giving community that makes all our lives richer. 
Thank you for your generosity,  
Marilyn Reihs
Villages Volunteer and Member
P.S. I can't think of a better Mother's Day gift for our families.