★★ September 2023 Newsletter ★★
* Labor Day: More than just the end of summer *
In 1887, Oregon was the first state to pass a law recognizing Labor Day as an official holiday. Within the year, several other states (Colorado, Massachusetts, New Jersey, and New York) followed suit.
In the 1800s, there was much interest in—and recognition of—the Labor movement. Several municipalities and, eventually, states sought to celebrate the contribution of laborers. Festivities, recreation, and amusements for workers' families became popular.
As early as 1882, the Central Labor Union workers took a whole day off to collectively march on City Hall in New York City, demanding improved conditions. In observance of the day, parades became a way to exhibit the strength and camaraderie of workers.
However, it was far from simple fun and celebratory good cheer. Workers had to organize against unfair labor practices, poor wages, very long hours, unsafe conditions, and ultimate exploitation of their efforts. Children as young as 5 or 6 had been put to work in factories. The Haymarket Riot saw a clash between uprising workers and police, and several people were killed.
Finally, in June of 1894, President Grover Cleveland signed into law the holiday we now know as Labor Day, "in honor of American workers, in recognition of their part in prosperity, production, and contribution to the social fabric of our great nation."
Conditions were improving incrementally, slowly progressing toward regulated hours and better wages. Benefits began to appear (paid holidays and insurance). Children were no longer allowed to work in dangerous manufacturing and manual labor jobs. American laborers continued to secure better standards through organized Labor Unions.
Today we tend to be distracted by other milestones, most notably Labor Day as the end of summer and children returning to school. However, Labor Day can be remembered as a turning point in our history, as manufacturing surpassed agriculture and laborers flocked to the cities. Production and traditional work ethic ideals are deeply rooted in Labor Day, and we should not forget the impact on our current daily lives.
Celebrate with friends, have a neighborhood barbecue, gather the family for a final end-of-summer trip to the beach, or go hiking in the forest. Check and double-check school supplies. Do not lose sight of the history behind the day; think of the many laborers who are behind the scenes making your life better every day. Happy Labor Day!
~ Nancy Doty
* Tabling Events *
Tabling events are an excellent community gathering place. It's a good way to be supportive of the community while encouraging non-profit organizations use the time and space to introduce and promote their programs and activities.
During September, Villages Clark County, Villages NW, Viva Village, Village at the Falls, Eastside Village, and Rivers East Village will have some tabling events. To make sure you don't miss out on any of these events, be sure to check out your nearby village's event calendar for more information.
Ridgefield Farmers Market
Ridgefield – David Park
Saturday, September 2
9:00 am – 2:00 pm
by Villages Clark County
The Standard Volunteer Expo
Pioneer Courthouse Square, 701 SW 6th Avenue, Portland, Oregon
Thursday, September 7
11:00 am – 2:00 pm
by Villages NW
Beaverton Farmers Market
SW Hall Blvd, between 3rd and 5th Streets, Beaverton, Oregon
Saturday, September 9
8:30 am – 1:30 pm
by Viva Village
Oregon City Summer Market
2051 Kaen Rd, Oregon City
Saturday, September 9 and 23
9:00 am – 2:00 pm
by Village at the Falls
Peace and Justice Fair
Esther Short Park
Saturday, September 9
9:00 am – 3:00 pm
by Villages Clark County
Woodstock Farmers Market
4600 SE Woodstock Blvd.
Sunday, September 10
10:00 am – 2:00 pm
by Eastside Village
Fall Housing and Senior Services Fair
Milwaukie Community Center, 5440 SE Kellogg Creek Dr, Milwaukie, Oregon
Thursday, September 14
9:30 am – 12:00 pm
by Rivers East Village
Salmon Creek Farmers Market
Legacy Medical Center
Thursday, September 21
11:00 am – 3:00 pm
by Villages Clark County
Beaverton Celebration Parade
SW Griffith Drive, along 5th Steet, to Menlo Dr, Beaverton, Oregon
Saturday, September 23
10:00 am – 12:00 pm
by Viva Village
Camas/Washougal Health and Safety Fair
Station 42, Camas
Saturday, September 23
10:00 am – 2:00 pm
by Villages Clark County
Elsie Stuhr Health and Wellness Resource Fair
Elsie Stuhr Center, 5550 SW Hall Blvd, Beaverton, Oregon
Saturday, September 30
9:00 am – 1:00 pm
by Viva Village
* New member to the Villages NW Board of Directors *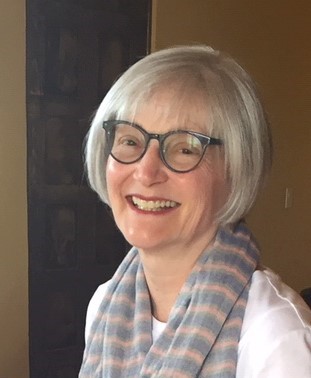 Victoria "Vici" Wolff
We are delighted to welcome Vici Wolff to the Villages NW Board of Directors. Vici was nominated by the Circle of Representatives and elected at the July Board meeting.
Vici spent most of her career in healthcare, as a Certified Medical Practice Executive (CMPE) of specialty practices or Director of Patient Accounts in larger systems such as Legacy and the Oregon Clinic. After soul searching that led to nonprofit work, she was Operations & Database Manager at Friends of the Children and Director of Development Services & Stewardship at Catlin Gabel School; both serve her well in advancing her volunteerism goals.
Vici has been on the board of St. Ignatius School Foundation, Beaverton Arts Commission, Oregon Friends of CG Jung, and Senior Advocates for Generational Equity (SAGE). She was a CASA (Court Appointed Special Advocate) and completed Leadership Beaverton, Class of 2015. Vici is a Centurion level Master Recycler, will soon begin Beaverton CERT training and believes deeply in the value of, and need for, meaningful DEI training.
She is currently on the Viva Village Governing Council as well as the Advisory Board of Washington County Dept. of Disability, Aging & Veteran's services. Vici enjoyed the fruits of her career but finds retirement 'work' much more rewarding!
* Viva Village YouTube Interview *
Viva Village Interview: Smart Money – Keeping Seniors in Their Homes
(on YouTube – Interview by Tualatin Valley Community TV)
A recent noteworthy Viva Village happening was an August interview on Tualatin Valley Community TV. Mike Conner and Karen McCune were excellent in giving a great overview of Villages in the 21-minute interview—very professional. For sharing, the link to the YouTube video is https://youtu.be/530MMYfjOak. The video is also on Viva's homepage vivavillage.org.
* Happy Valley Village Informational Meeting *
Proposed Happy Valley Village Informational Meeting
Happy Valley Library, Community Room, 13793 SE Sieben Park Way, Happy Valley, Oregon
Tuesday, September 26
6:00 pm – 7:30 pm
Hosted by Villages NW
Do you love being a villager? Do you have friends or family in the Happy Valley area who might be interested in a Village?
Carol Vander Miller, a Happy Valley resident, will host the gathering at the Happy Valley Library on September 26 at 6:00 pm to explore the idea of developing a Village. RSVP, http://evite.me/cDEyvUu2Ub. Questions? Call 503-515-1948 or email info@villagesnw.org.
* Get to Know Our Villages! *
Anyone who is interested in learning more about our Villages is invited to attend the informational events below.
Join Eastside Village virtually for an EV informational session on Saturday, September 9 from 10:00 am – 11:00 am. Registration is recommended.
Viva Village will host an Online Viva Village 101 on Saturday, September 9, from 10:00 am – 11:30 am. An informational session for prospective members, volunteers, or anyone interested in Viva Village. Register on the website or contact the office for the Zoom link.
From North Star Village member Anjala Ehelebe: You're invited to Village 101, an introduction to villages in general and North Star Village in particular. I lead a Village 101 on Thursday, September 28 at 3:13 pm. If you are interested in becoming a volunteer or member, or have friends who'd be interested, join me for a fast and informative meeting. Good Neighbor Pizzeria is located at 800 NE Dekum St., 97211. It is fully accessible, with seats available in the well-ventilated interior or at comfortable tables outdoors. Call North Star Village at 503-793-8518 to ask questions and to let us know you'll be there. See our website for more information: https://northstarvillage.clubexpress.com/.
RiverWest Village invites anyone interested in aging better and learning more about how to become involved either as a member or volunteer to have a one-on-one conversation with a RiverWest volunteer. Just call their office and request an Introductory Chat, 503-495-4934 to leave a message, or email info@riverwestvillage.org. You will be connected with a volunteer from their Outreach Team. Include your name, phone number, and email in your message and RWV will be in touch with you soon!