By Maggi White
This article was originally published in the July 2015 edition of the Northwest Boomer and Senior News.
They say it takes a village to raise a child, but the reality is the over-50 population needs care and attention as well.
Ask Anne Andler, founder and executive director of Villages NW of Oregon, a regional nonprofit that groups like-minded neighbors to provide services that support aging in place.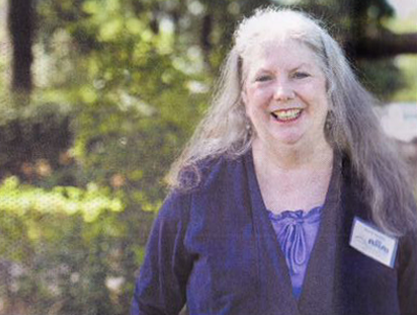 The mission of the village movement, originally started 10 years ago in Boston, Massachusetts, is to enable more Portland residents to age in place by developing and nurturing a network of sustainable, community-based virtual "villages" throughout the region.
"Instead of 'who is going to help me?', we ask, 'What can all of us working together do to help each other?'" Andler Says.
Research suggests this type of initiative is needed in the Portland area. Records from the 2010 Census indicate there were more than 190,000 people aged 65 and older living in the Portland metro area, and by 2030, that number is expected to grow to almost 395,000.
If all of those people wanted to move into assisted living facilities, there would not be enough room, according to the Greater Portland Pulse. Even more, up to 75 percent of them would not have enough savings to afford the monthly costs.
Andler, who has spent her career working for nonprofits, says most people want to age in place because it adds to their overall health, life satisfaction and self-esteem. It also improves both longevity and quality of life. It's cost effective and is less of a drain on limited government resources.
"Solutions that help seniors age in place are considerably cheaper than the alternatives," she says, adding that they save money by making transportation and services more efficient while lowering overall healthcare expenditures.
Because Andler's village concept requires neighbors to become activists in marketing their concept while fundraising and advocating for membership, it helps build an authentic community and builds relationships that reduce isolation. Villages are not age-segregated and give agency and control back to the seniors themselves, through their membership.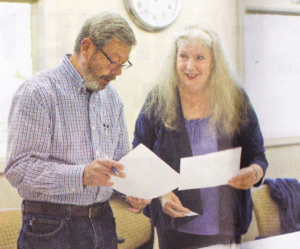 "Villages reduce the burden on adult children and aging parents by providing an alternative system of support," she says. Services could range from replacing a light bulb to providing transportation to the doctor's office or grocery store. It also might include climbing on ladders, doing yard work, driving at night, spring cleaning, simple home repairs, and other transportation needs.
Villages operate through a "hub and spoke model," which provides economy-of-scale savings, enables villages to effectively share resources, and provides standardized record keeping, grant tracking, and data collection.
Villages tend to be "volunteer first," but vendors are "carefully chosen" to provide professional home repairs, usually at a discounted rate. Home health care services are also offered at a discounted rate.
"We get the best recommended electricians, plumbers, roofers and mechanics in the area, and all are checked out and on a members-only website," Andler says.
Villages also build relationships through potluck dinners, book clubs, wellness activities and educational programs. They also can help with technology issues.
"Members of the villages are not patients, clients or customers," she says. "They own the village and they decide what programs and services they will provide. Each village has an elected governing council."
Membership fees cover her salary as executive director, as well as office duties including bookkeeping, accounting, insurance, training, office rent and background checks.
Only one village, Eastside Village, has set its membership rates. They are $540 for individual full services, $780 for couples full services, $300 individual social (no services) and $500 couples social (no services). Scholarships are available.
Andler has seen how the village concept works. She offers the story of a mother of young children who had to give up her Saturdays to drive her own mother around.
If the grandmother had been part of a village, the young mother wouldn't have had to do that, Andler says. Adult children who live out of state or the region could chip in and pay the monthly membership, saving themselves time and money in helping their parents with simple chores.
"The people who organize at the grassroots level to make these villages happen are incredible people," Andler says. "They are willing to devote two to three years of their time to make these a reality. They are the people who will take this forward. They are the real 'village people.'"
For more information on villages in the Villages NW hub and spoke network, visit this page.